If you're looking for the best obd2 scanners for Subaru, look no further.
We have tested 200+ scanners so far(half of them so bad we won't even spend the time to do a review on the site) of which we've picked the top 5 we reckon work the best and have the highest code coverage for Subaru.
From handheld, budget friendly units, to top of the league software-only solutions, we've got you covered. Let's get to it.
Comparison Chart
IMAGE
PRODUCT

TOP PICK!

1. iCarsoft i903

Easy to use
Doesn't need batteries
Great for engine and transmission issues
Many updates included

VIEW ON AMAZON

BUDGET PICK!

2. BlueDriver Bluetooth

Easy to use
Has tons of fixes
Works with Apple and Android
Bluetooth connectivity

VIEW ON AMAZON
3. Toad Pro

Wide variety of functions
Diagnostics functions
Lots of testing functions
Easy to install software

VIEW ON AMAZON
4. Innova 3160g

Good display
Easy to use
Wide variety of functions
Reset oil and battery lights

VIEW ON AMAZON
5. Actron CP9690

Good screen
Easy to use
Highly functional
Can print data to PC

VIEW ON AMAZON
Our Recommendations for Subaru
1. iCarsoft i903
Overview
Simple plug and play function
Diagnoses engine and transmission issues
Excellent code reader
This is a highly advanced OBD2 engine scanner and diagnostic tool for Nissan, Infinity, and Subaru vehicles. It's pretty functional, yet does not cost all that much.
Product Highlights
The iCarsoft i903 is a fairly simple-to-use scanner and diagnostics tools. Simply plug it into your vehicle and this item is ready to go. It has all current updates already loaded onto it, and also comes with a cable so you can perform more updates when needed. What's also pretty cool is the advanced data management function that works with both Mac and PC.
The iCarsoft i903 might look basic, but it is actually capable of handling a wide variety of complex defects and problems. It's a fast and convenient automated self-diagnostics tool for your vehicle that can read and clear a variety of error codes.
Video
2. Toad Pro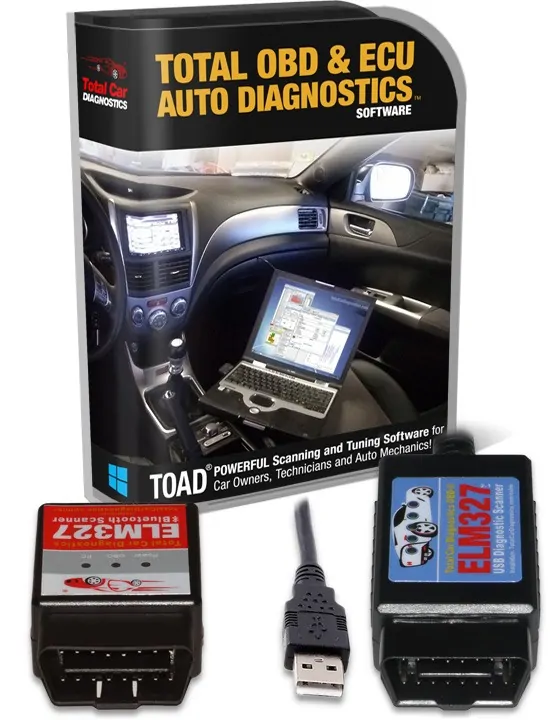 Overview
Easy-to-install software
Allows for diagnostic error readings
Can help optimize fuel efficiency
The Toad Pro is a nice OBD2 scanner for Subaru and can perform OBD diagnostics, enhance performance, and solve error codes.
Product Highlights
The Toad Pro needs to be connected with a cable to your computer to function, which is different from the usual handheld scanners. The software, while it does take some getting the hang of, is fairly simplistic. The Toad Pro has the ability to perform a health check on your car, to diagnose common issues, tune and edit ECU values, optimize fuel efficiency, build custom dashboards, fix problems, and can do a comprehensive CO2 emissions readout test too.
Video
3. Innova 3160g
Overview
Large and easy-to-read display
Reset oil and battery lights
Read and erase ABS and SRS trouble codes
If you need a highly functional OBD scan tool and dtc code reader, the Innova 3160g is a fairly well-priced option to go with.
Product Highlights
The Innova 3160g can read and diagnose error codes from domestic and foreign vehicles made after 1992. It has the ability to read and erase ABS and SRS trouble codes, plus it can reset the oil light.
The Innova 3160g also allows for the resetting of the battery maintenance light, plus a couple of other things too. It features a nice 3.5 inch display and is quite easy to connect to your vehicle.
4. BlueDriver Bluetooth
Overview
Bluetooth connectivity
Works for most North American Cars
Over 6.6 million fixes for various issues
This is an inexpensive code reader. Just plug it into your car, then use the Bluetooth on your phone or tablet to read the data.
Product Highlights
Being able to read the data in an easy way on your phone or tablet is definitely a bonus, and it works for both Apple and Android devices. This is a very easy-to-use code reader that has most of the functions of a highly advanced diagnostics tool.
It comes with free app updates, it's highly portable, it can save data, and provides you with data in an easy to read and interactive manner. It features over 6.6 million verified fixes to a multitude of issues.
Video
5. Actron CP9690
Overview
Easy to read screen
Supports many car models
Can print data to PC
This is a moderately priced automotive scanner that has quite a few different useful functions in relation to vehicle errors and problem diagnostics.
Product Highlights
The Actron CP9690 has a large and easy-to-read LCD display that works in 3 languages. It can scan and erase ABS and SRS error codes for various vehicles built between 1996 and 2013. It can record and play back live graph data, plus you can export data to your PC. It also allows for other functions such as service light resets, Auto ID, code connect, and more.
Video
We regret to inform you that this product is currently unavailable. However, the good news is that there is a newer version of this product that has almost similar features. This newer model – Actron CP9695 -comes with additional useful features such as larger screen and a USB cable access. The device has a faster processor as compared to the Actron CP9690 Elite.
What Is Subaru Select Monitor?
Subaru Select Monitor is a vehicle monitoring system that displays vehicle and driver data in a simple graphic format and gives you the information you need to take action. It provided the functionality to troubleshoot Subaru 1996 models and later Subaru model vehicles.
FINAL VERDICT
We think that the iCarsoft i903 is the most functional and easy to use OBD2 scan tool here. However, if all you want is the software, we would recommend the TOAD, as it works great on both Macs and PCs.
[tcb-script](function(d,u,ac){var s=d.createElement('script');s.type='text/javascript';s.src='https://a.omappapi.com/app/js/api.min.js';s.async=true;s.dataset.user=u;s.dataset.campaign=ac;d.getElementsByTagName('head')[0].appendChild(s);})(document,155582,'ywb5vuaa9gpcaqcbtns9′);[/tcb-script]
Check out our store now and get your hands on some of the latest Scanner Products.